Possibilities abound as The Witcher series of games producers' CDPROJEK Red Studio do the announcement of an announcement thing that appears to becoming popular in the gaming community.
They continued the 'tease' by give us this image from the new rpg they are currently constructing.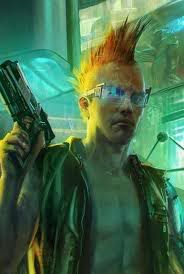 And they have offered this invitation :-
Join us tomorrow for the live stream on http://facebook.com/thewitcher at 10am Pacific / 1pm Eastern / 5pm GMT.
and this further tidbit :
Hey folks… lots of speculation about what CD Projekt RED and GOG.com will talk about tomorrow during their Summer Conference. One thing's for sure… there will be an announcement about the new AAA RPG in development at the studio.
So wherever you are in the world I'd say it's worth tuning in as, if The Witcher is anything to go by, an rpg from CDPR should be pretty amazing too.